Men's Casual Shirts
Casual and Semi-Formal Shirts for parties and daily wear. Make a Statement wherever you go, be it at work or a special occasion. Buy Online Now!
Shop now

Free Shipping
Free Shipping on Orders Above Rs.1,999

Hassel Free Returns
No Satisfied with your purchase? We allow simple return process so you can shop with a peace of mind.

Easy Exchange
Having issues with size or not satisfied with the colour or fit? No problem, we are happy to offer an exchange.
We offer delivery all over Pakistan. Simply visit out our online Shop and place the order. Additionally, if you are in Karachi, you can visit our outlet store located in the vibrant neighbourhood of Bahadurabad and check out your favourite articles of clothing. We accept Cash and Card Payment at our Outlet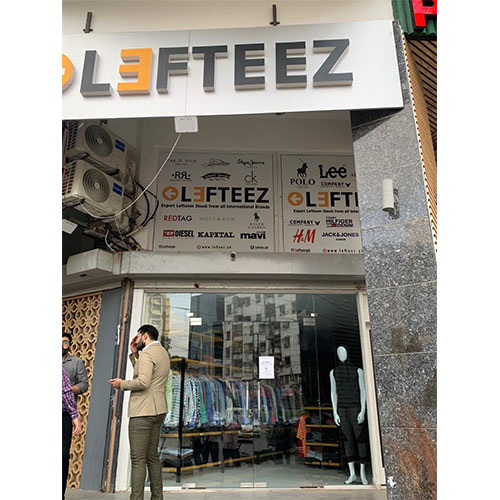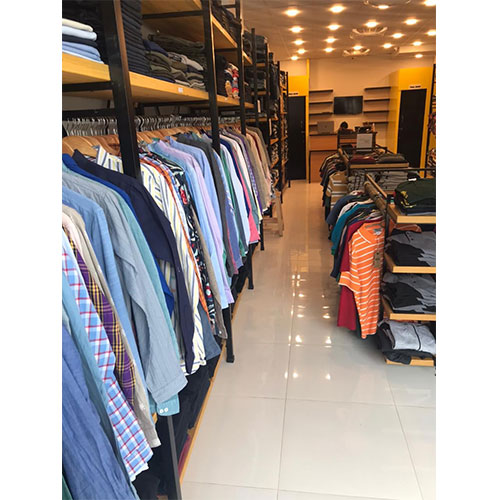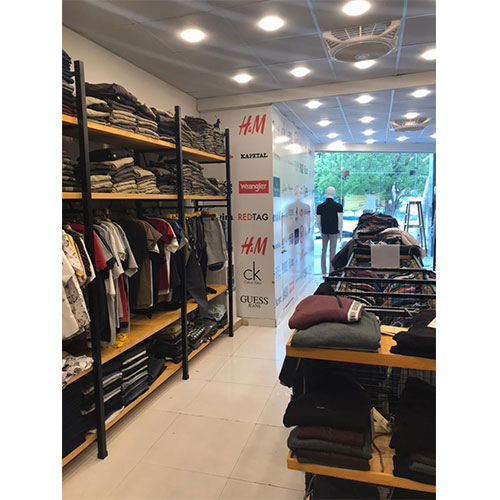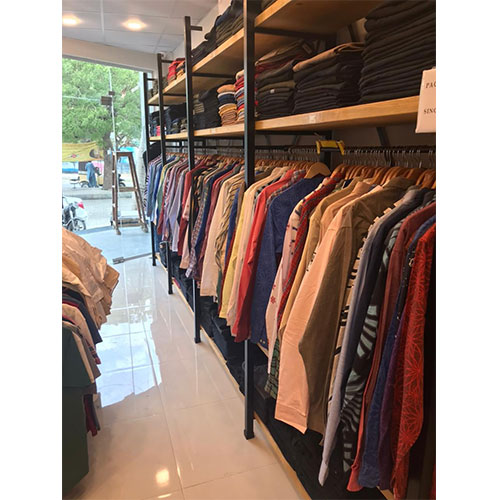 Export Leftover Clothing in Pakistan.
Lefteez focuses on bringing affordable yet high-quality apparel to the general buyer in Pakistan. Our loyal customer base includes students and office goers alike. We procure our products from a number of exporters in Pakistan who supply to reputable brands in the U.S., U.K., Europe and Canada.
We buy leftover finished stock as well as superior-quality leftover fabrics and accessories.
With the help of experienced factories, we turn those fabrics into high-quality shirts and trousers.
Our offerings include branded surplus goods from top brands; items include Denim Jeans, Cotton Pants, Chinos, Shorts, Shirts, Polo Shirts, T-Shirts, Trousers, Sports Wear, Belts and Accessories and a lot more.
You can buy these products at the best prices directly from our online store or you can visit our outlet shop in Karachi.
Export Quality Left-Over Jeans Online Sale
Our collection of jeans and trousers is very diverse and immense. Some of the most in-demand styles that we sell include: men's trousers, cargo pants, denim jeans, ripped jeans, jeans pants, chino pants, baggy jeans, skinny fits.
We offer different jeans styles: bootcut, low rise, denim shorts, slim fit, distressed, tapered, grey jeans & carrot fit.
Premium Casual and Formal Shirts
In Addition to our jeans trousers, we boast one of the most extensive collections of men's business shirts. These shirts are made from the finest export quality materials. This includes the fabric, stitching and accessories, such as the collars and buttons.
These shirts are ideal for day to day wear at the office or university as they are for special occasions.
Our mix collection features some of the most sought-after men's shirt styles, including black shirts, dress shirts, checks, checkered, flannel, long-sleeve, short-sleeve, designer shirts, and denim collared shirts, formal & western shirts.
Export Quality T-shirts
Our range of t-shirts includes: black t-shirts, casual shirts for men, full sleeve tees, graphic tees & long sleeve shirts